Your business needs a RADICAL shift and I've got the catalyst.
I know how you feel...
One of the best parts of doing your own thing is getting to make ALL of the decisions. And one of the hardest parts of being an entrepreneur is having to make alllll the decisions. It can be a lonely experience that stunts the growth of your business.
You've got a million brilliant ideas, but don't know where to start.

You do a ton of tasks every day, so you feel really busy, but you don't know what's working and what's not.

You've watched every free webinar, downloaded every ebook, and followed all the Social Media experts. But the information overload does more harm than good.

You're committed to your business success, but you wish you had a partner, a sounding board, someone who REALLY gets it.
I'll be the partner you need to go from isolation to success.
My name is Raven Delana and I'm a business strategist who teaches people how to grow their ideas into income and plans into reality. The Radical Business Catalyst is an intensive process to bring clarity to your work in a way that fits with your values, work style and big picture vision.
Working with me, you'll:
Have clarity on business direction for 2019.

Decide which daily/weekly tasks are worth your time.

Know your audience to make your marketing efforts more effective.

Learn to BE your brand, embrace its power, and boldly tell the world what you do.
How Does This Work?
The Radical Business Catalyst is more than just a strategy call, and deeper than a coaching session. It's a three-part process where I'll dive in head first and emerge with the strategy needed to create a RADICAL shift in your business. Then, I'll make sure you have the tools you need to implement that strategy like a champ.
The Radical Business Catalyst includes: a Visioning Worksheet, one two hour work session, a written action a plan and a one hour follow up call.
We'll discuss your business goals and discover your greatest area of need. Then it's time to get to work. Then you'll complete a Visioning Questionnaire to get your juices flowing so that you arrive to your strategy session ready to work.
During ourTwo-Hour Work Session, I'll walk you through the goals that you've outlined, give you recommendations, and offer laser coaching to help you discover your own inner wisdom. Together, we'll make sure that you leave the call ready to take ACTION.
"Before working with Raven, I was battling feelings of overwhelm and indecision, causing my business growth to stagnate. With Raven's help, my stress began to evaporate and I gained the clarity I needed to execute the projects I'd been stalling on. Throughout the process, she was super professional, held me accountable, and served as a partner in both my personal and financial success. "
A
mber L. Wright
Communication Expert & Coach Words Well Said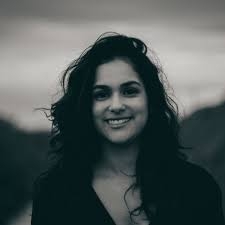 "Raven is a magical mixture of real strategy and smart coaching. She takes her time to understand where you want to go and then draws out a plan to help you get there. Not only does she let you see the possibility in your goodies but she gives you stress free steps to get there naturally. I used to be really overwhelmed. Because of Raven, I have made a critical shift in how I approach my future and I'm excited for what's next."
Luz Donahue
Artist and Social Media Coach
Who am I?
I am Raven Delana - Business Strategist, Leadership Coach, and Compassionate Goal-Setting guide for creative, out of the box thinkers.
In 7 years as a coach, and over 15 creating strategies for small business owners - I've worked with best selling authors, celebrities, creative entrepreneurs, tech startups and more. Most recently, I put my skills to use as Operations Manager for Yogaville, a retreat center and spiritual community in the foothills of Virginia.
My speciality is in working with entrepreneurs in the middle of the game. Those who have done enough work to know they've got a good thing going, but have hit a plateau on the road to success.
And my approach: Imagine your favorite auntie who is a jack of all trades and master of many. Tech nerd, Spiritual seeker, and Philosophile who works hard, carries crystals, and can sense when you need a hug versus when you need to suck it up and get to work.
If that seems like a fit, let's talk.